Coaxial spinneret is a powerful research instrument to make core-shell nanofibers as well as hollow  nanofibers. The classic coaxial spinneret is made by chemical resistant plastic material and the needles are made by stainless steel (on demand the body is available in stainless steel).
The system can be easily dismounted for cleaning and maintenance operations.
To obtain several diameters of nanofibers, in order to address your target, the device can be assembled with different combination of needles, see the table below.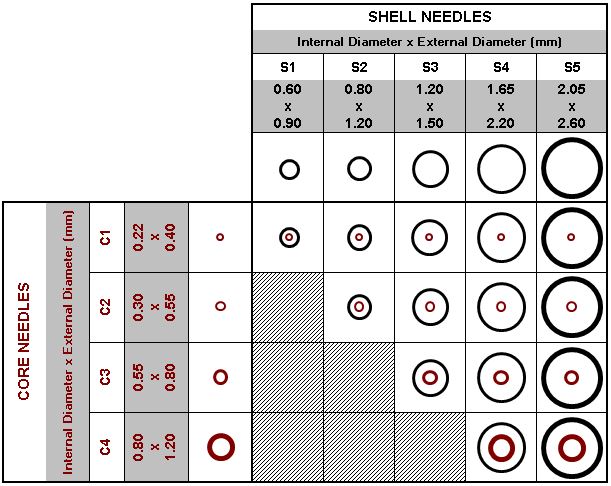 Download Single Coaxial Documentation